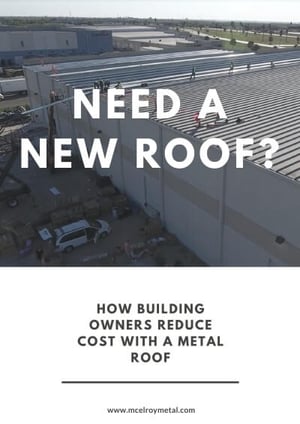 Building owners who need a new roof are interested in maximizing life-span and optimizing cost with as little hassle and disruption to day-to-day operations as possible. This eBook focuses on the difference between Remove & Replace and Recover with Metal, two common long-term reroof solutions on the market.
In this eBook you will find:
A reroofing snapshot
System comparisons
Ways to reduce the cost of a new metal roof
Energy codes and insulation considerations
Choosing a partner
Fill out the form to the right to download your copy of Need a New Roof? How Building Owners Reduce Cost with a Metal Roof.